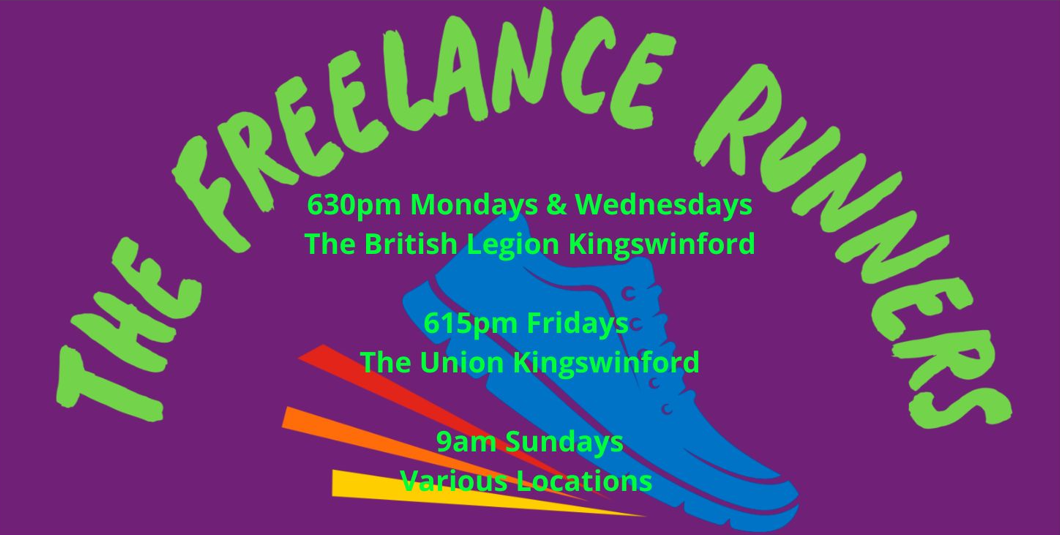 The Freelance Runners
A group of runners, joggers,
plodders, walkers and
cyclists who meet, run, eat,
drink and occasionally
party at least 4 days a week.
Our planned routes range
from 1 to 10 miles. All
abilities are welcome.
NOBODY IS TOO SLOW HERE!
The Royal British Legion,
Summerhill,
Kingswinford
DY6 9JG
Sports
Facilities

Offset My CO2
Donate to Offset your Carbon Impact.