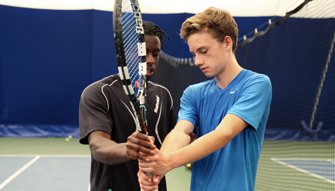 Elliot Ball Tennis Coach
I am a professional tennis
coach with over 25 years
of playing the game. If
you'd like to develop your
tennis skills in a fun and
friendly environment, I'd
be delighted to help.
Contact me today to get
your first session for free.
Beechcroft Tennis Club
Beechcroft Avenue,
Hall Green,
Birmingham,
B28 9ER
Sports

Offset My CO2
Donate to Offset your Carbon Impact.